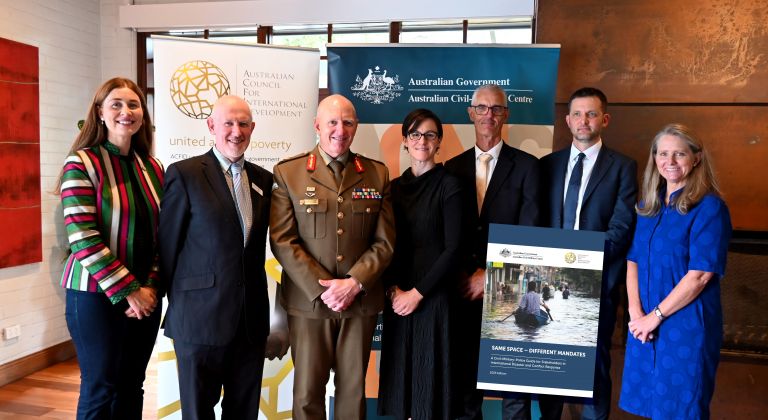 The Australian Civil Military Centre (ACMC), in conjunction with the Australian Council for International Development (ACFID) has released an updated publication to address evolving challenges for civil-military cooperation brought about by the COVID-19 pandemic, climate change and conflict.
During the last 12 months, ACMC has worked with ACFID and an expert working group to revise its flagship publication Same Space, Different Mandates.
"Economic and social disruptions caused by the COVID-19 pandemic have exacerbated existing vulnerabilities. Additionally the Indo-Pacific region is experiencing increased frequency and severity of climate-related disasters," ACMC Executive Director, Nicola Rosenblum said.
"Defence forces, police, government agencies and humanitarian organisations often find themselves operating in the same physical space, responding to natural disasters or other complex emergencies. However, a lack of shared understanding over stakeholder roles, responsibilities, cultures, and terminologies can impair effective communication and program implementation."
The updated Same Space, Different Mandates publication emphasises preparedness, and promotes productive relationships, dialogue and constructive civil-military-police engagement.
The publication highlights the complexities, challenges, limitations, and opportunities of engagement between civil-military-police stakeholders and shares key considerations for working with civil society and promoting locally-led humanitarian response.