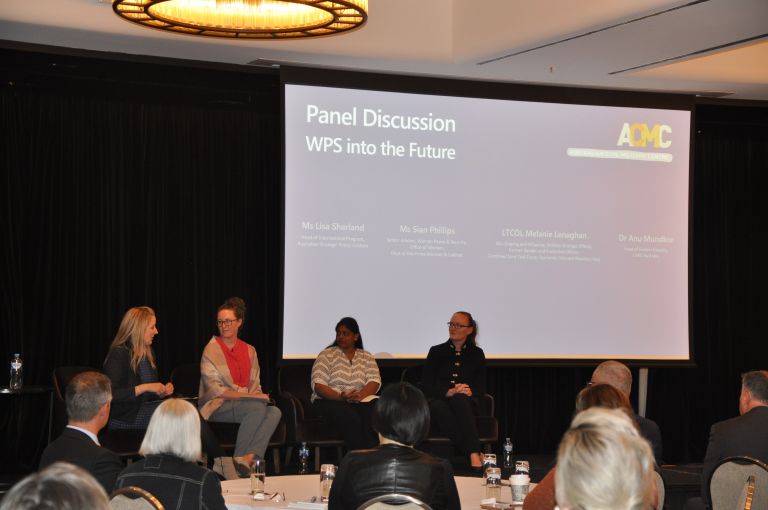 In April 2019 the Australian Civil-Military Centre launched its 'Women, Peace and Security' online course. Designed as an introductory level course, it is aimed at practitioners and students across civil society, academia, government, military and police sectors.
To date, over 400 people across 20 countries have enrolled in the WPS course. Of those, over 135 people have completed Module 1: What is the Women, Peace and Security Agenda? and one quarter have completed all five modules and received their Certificate of Completion. Once participants have completed the first module, they are able to access the remaining four modules in the order that is most appropriate to their needs. For example, some users have completed the Module 1 and have then completed Module 4: Implementing the Women, Peace and Security Agenda, while others chose to complete Module 3: The four pillars of the Women, Peace and Security Agenda. The self-paced course supports users to take control of their learning about women, peace and security.
Only a few weeks after the WPS course launched, the United Nations Security Council adopted resolution 2467 (2019) on conflict-related sexual violence. UNSCR 2467 strengthens justice and accountability in relation to conflict-related sexual violence and calls for a survivor-centred approach in the prevention and response of conflict-related sexual violence. This includes in the context of security and justice sector reform efforts and in negotiations of peace agreements and ceasefire verification mechanisms.
Working with our partners at the Office for Women and the Department of Foreign Affairs and Trade, the team at ACMC have worked to update the course, making sure that users have a latest information on WPS, thus ensuring this resource continues to be relevant.
If you have not yet had a chance to enrol in course, you can access it through the ACMC Learning Hub.